Never force swallow a tablet again!
VIIT Science makes taking vitamins easier and more efficient with rapid absorption, liquid vitamin sprays. Forget pills packed with binders and fillers lodged in your throat which have inferior rates of absorption (25% maximum). Spray under your tongue and you are done. Enjoy great natural fruit flavours and up to 4x more vitamin absorption than pills or gummies in a single spray.
READ MORE
VIIT Range
Regular price

Sale price

$23.00 USD

Unit price

per
Viitality Pack
Regular price

Sale price

$57.00 USD

Unit price

per
Share
View full details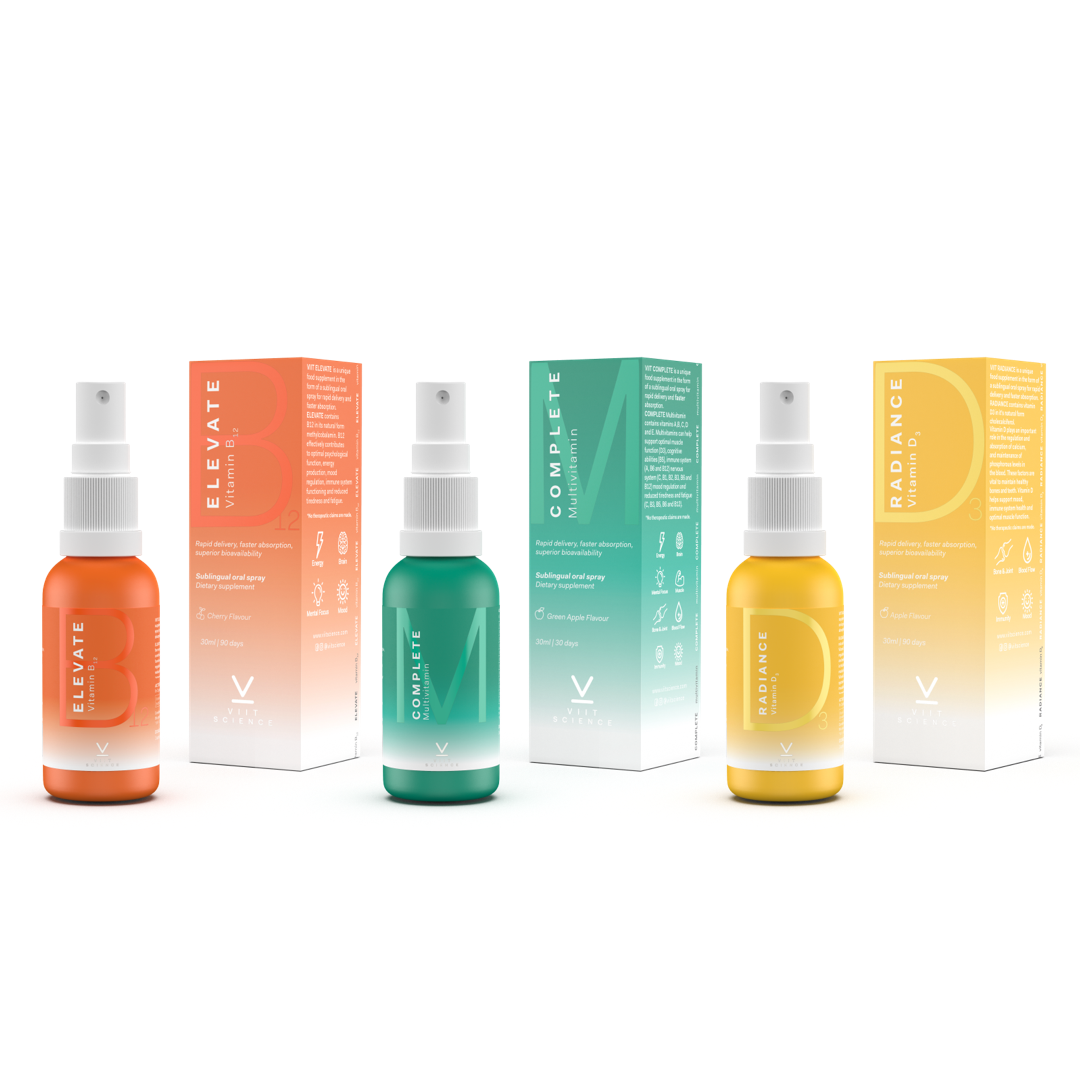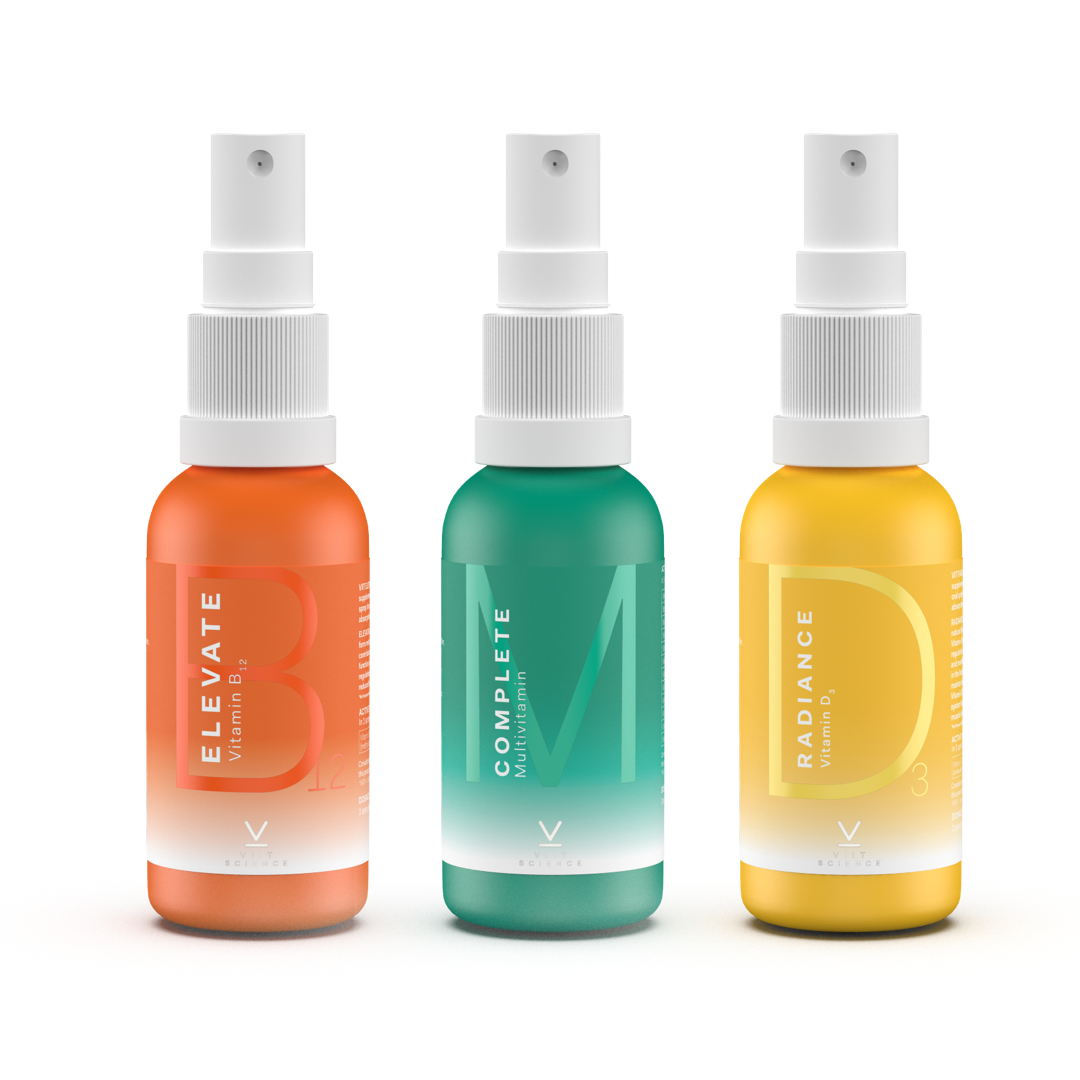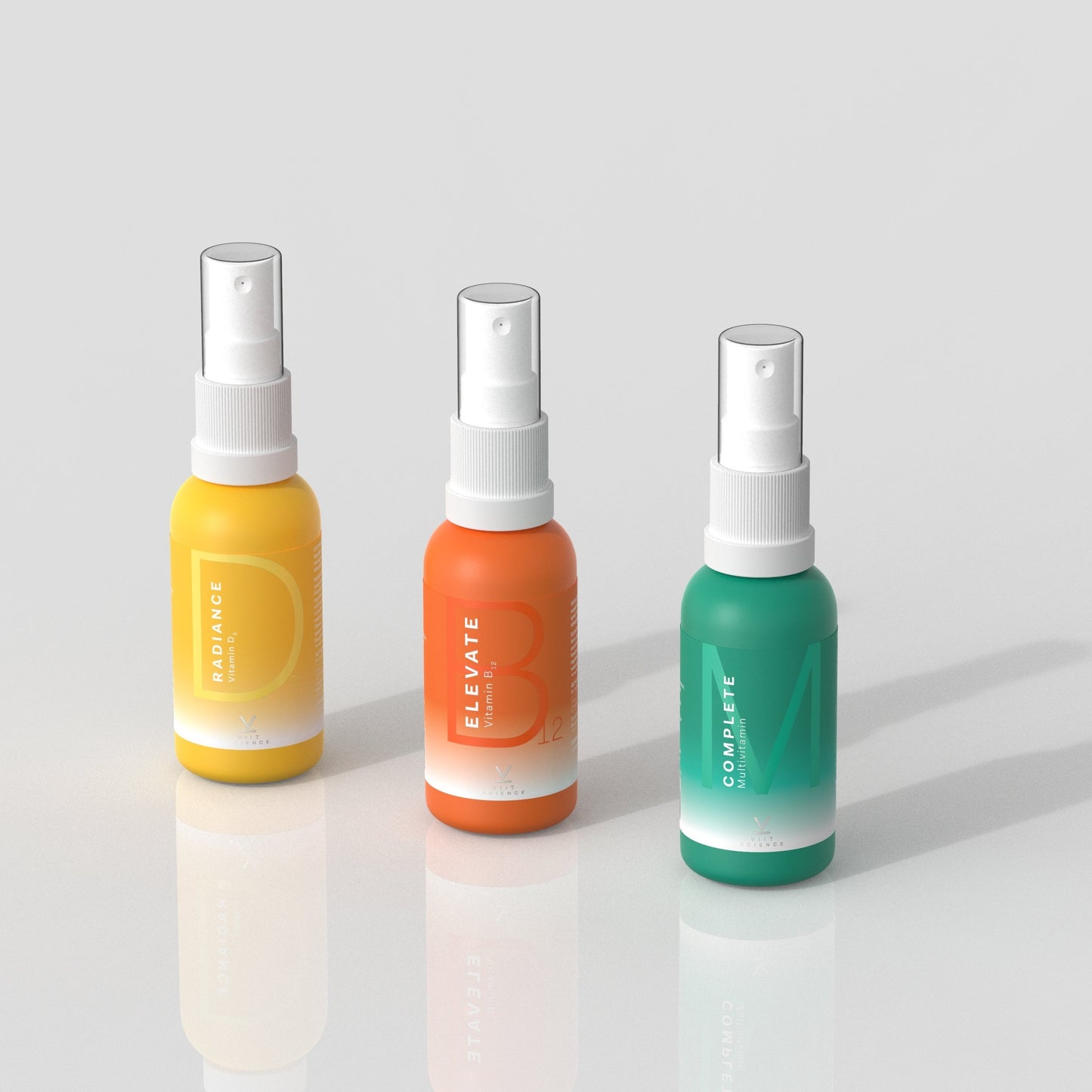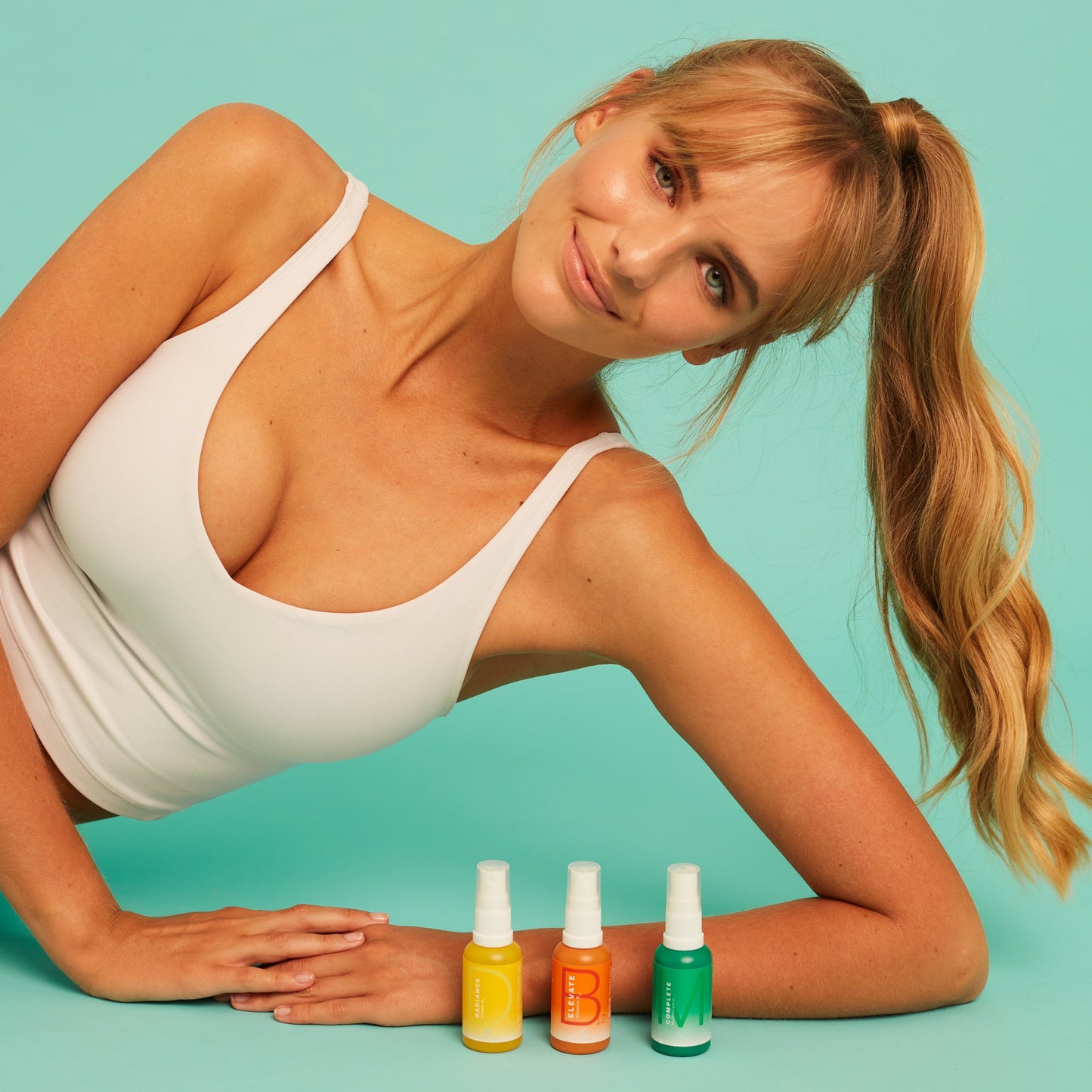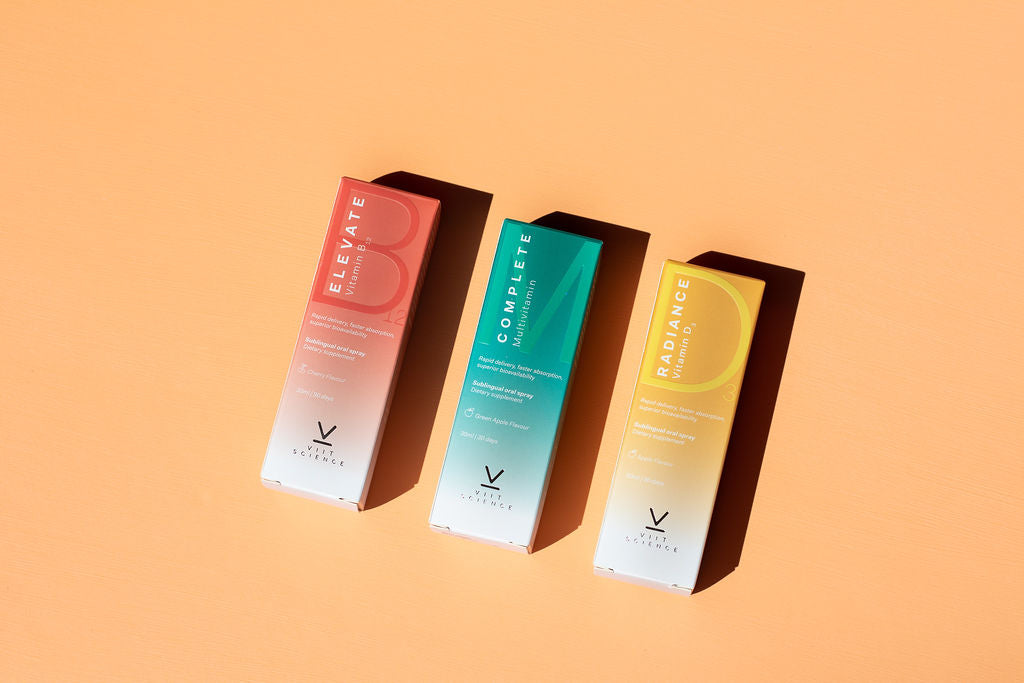 Why Choose Liquid Vitamins?
- EFFECTIVE - Liquid vitamins have the highest percentage of vitamin absorption. Peace of mind knowing that you're meeting your micro nutrient goals and not wasting your time or money.
- EFFICIENT - Rapid absorption, on the go vitamins, anywhere, anytime.
- EASY - No force swallowing or choking on dry lodged tablets. No powders, mixing or spilling.
- EXTREMELY TASTY - Natural fruit flavours that the whole family enjoys. No fillers, binders or nasties.
Read more